INVESTIGATION of THE FLOW STRUCTURES BEHIND A MODEL CAR
Flow structures behind a model car are investigated by Fluent software and compared with the Experiment data.CAD design of the car has been scanned by a brain tomography in hospital. Then with the CAD Design Programs, surfaces of the car have been formed after which the computational grid has been generated around the body.
On the inlet section, velocity of 38 m/s is used. Based on the square root of the carís frontal area, Reynolds Number was 420000. Time-averaged mean flow field is shown in figures below with comparison to the experiment. Two different configurations have been performed including moving ground on which the inflow velocity is imposed and stationary ground on which no slip wall boundary condition has been imposed.
Car Aerodynamics; LES
<![if !vml]>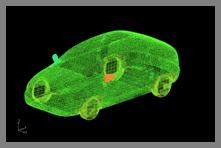 <![endif]> <![if !vml]>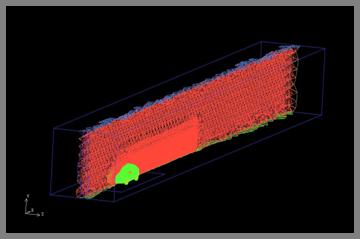 <![endif]>
<![if !vml]>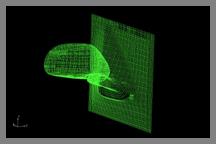 <![endif]> <![if !vml]>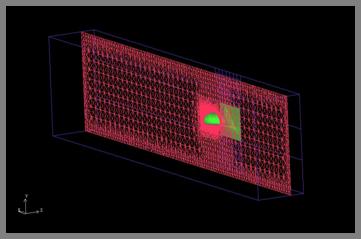 <![endif]>
Moving Ground case (click image for video) Stationary Ground case (click image for video)
<![if !vml]>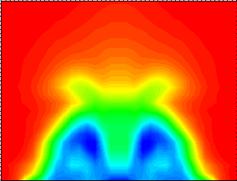 <![endif]>


Experiment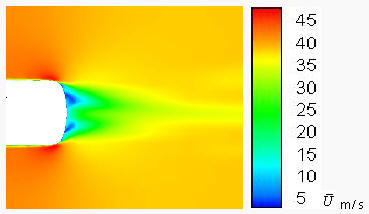 Velocity Magnitude (Top view) (click image for video)
Streamlines:
Computational Experimental
<![if !vml]>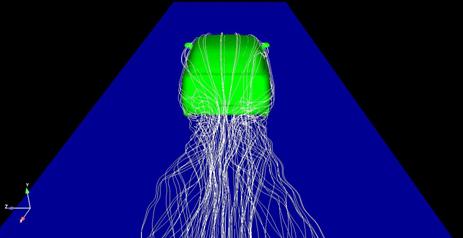 <![endif]> <![if !vml]>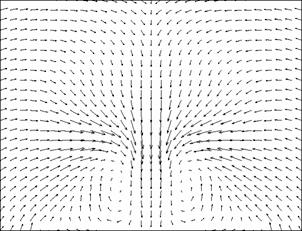 <![endif]>
<![if !vml]>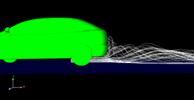 <![endif]> <![if !vml]>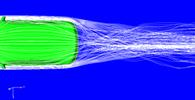 <![endif]> <![if !vml]>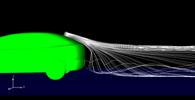 <![endif]>